Pre School & Afterschool Classes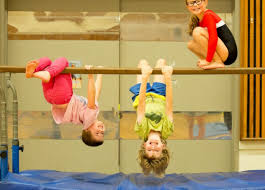 Kapiti Gymnastics Club offers many types of classes for everyone whether you want to to learn how to do cart wheels or whether you want to be the next New Zealand Gynmastic Champion. Click on our pages to find what best suits you.
Information
Please wear snug, comfortable clothing. Shorts and T shirts are acceptable as well as Leotards. NO Belts, buckles, zippers, buttons, wrist watches, skirts or jewellery unless it is for medial reasons.
In cool winter months thermals are recommended. Gymnasts particapte in bare feet and long hair must be tied back for safety and hygiene reasons.
Please bring your own named drink bottle with water only please.
A parent or caregiver must accompany their Pre Shool aged children at all times when on the floor for there session.